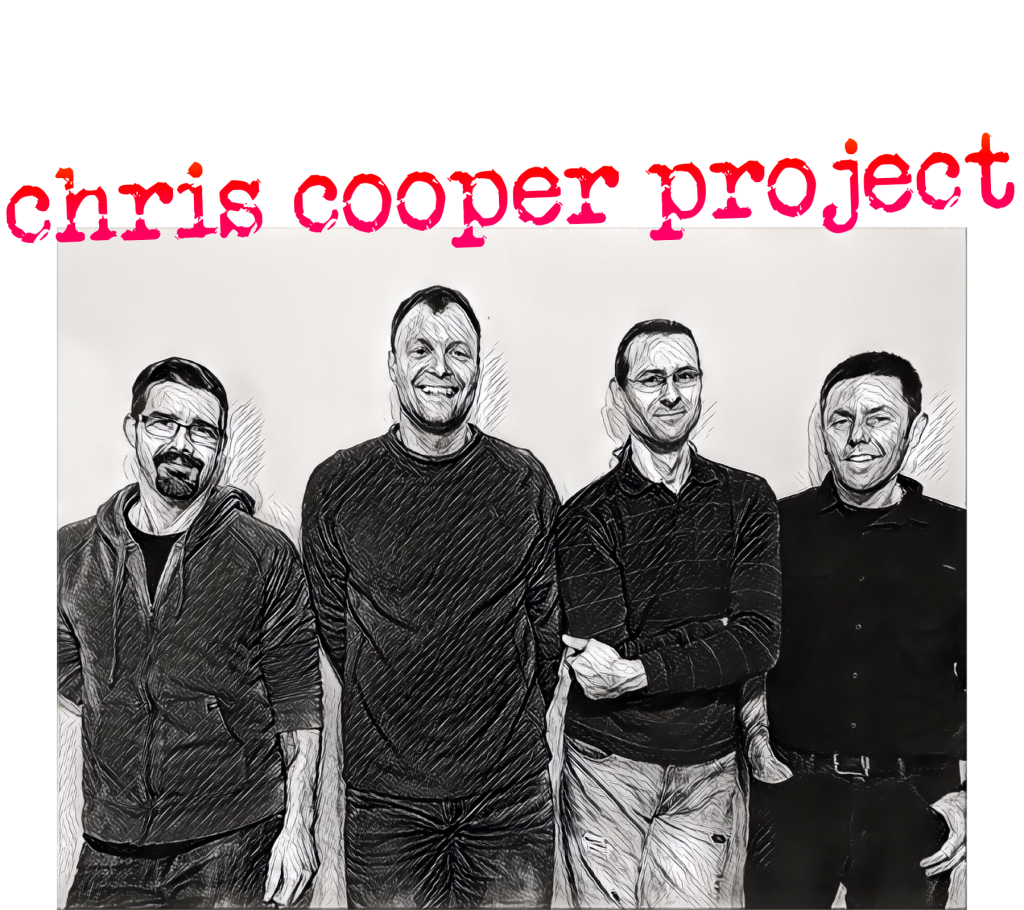 Catch Chris with the Chris Cooper Project at various venues in Western North Carolina. Chris also plays with the Kavalactones, a psychedelic improv band, at Noble Kava. Click below for more details.
Some funky tunes by Chris Cooper Project
So here's their story…
The band that would become the Chris Cooper Project started in 2009, mostly as a vehicle that allowed a group of musicians- with an unabashed love for 70's and 80's instrumental funk, rock and fusion- to blow off some steam and play a few local gigs.
Vintage Jeff Beck, Dixie Dregs and the Meters, along with the music of guitar heroes like Eric Johnson, Robben Ford, Stevie Ray Vaughan and Joe Satriani were deeply influential to main songwriter and lead guitarist Chris Cooper, who earlier worked as a sideman to Jason Hausman, Ashley Chambliss and Angela Faye Martin.
Cooper's first solo album, Lines, is available here.
WNC natives Tommy Dennison (gtr) and Joshua Lee Mason (drums) were integral parts of local favorites and 2010 Orange Peel battle of the bands winner Big House Radio, and bassist Rob Heyer spent years holding down the low end in the now legendary Fifth House.
The Chris Cooper Project strives to find a common ground between adventurous compositions, fiery virtuosity, deep groove and strong melodic content.